Exploring the Most Subtle Enemy of Effective Training For Godliness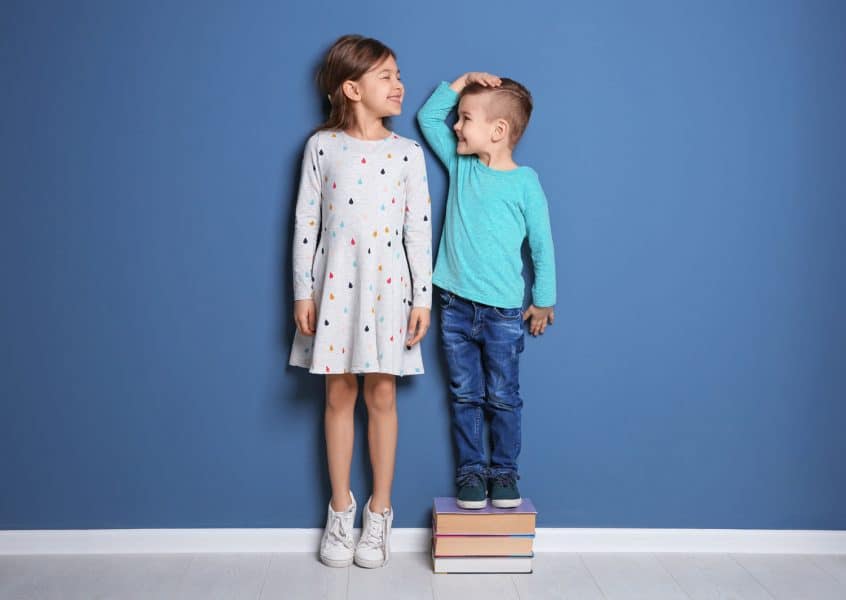 I have an issue when it comes to moving forward on my spiritual journey. When I renew intentions for some aspect of my life – spiritually, physically, financially, emotionally, or vocationally – I inevitably begin to compare myself to others. I do this to give myself reasons to slough off. I can always compare myself to someone who is not where I want to be who then becomes my standard. I want to progress forward. Yet, I put myself in leg irons making movement nearly impossible. I partner myself with a one-legged man in a three-legged race. What I need is someone who inspires, supports, and challenges me not someone who gives me an excuse to fail. 
Comparisons of this sort are detrimental to any accomplishment. "Well, at least I'm not as flabby as that person" while I struggle to lose weight. "At least I still go to church and believe in God" while I watch my friend become agnostic. "I'm better at having my devotions than even my small group leader" while I resent my neighbor. Proudly I say, "I'm 65 and have $50,000 for retirement. That's better than my brother-in-law who's going to have to work until he dies."   
There are at lease two problems with this kind of comparison:
1. I am the one setting the standard which is probably flawed by my own limited perspective and motivation.
2. I settle for less by comparing myself to less. A problem with comparing oneself to others is that it sets the bar too low.
Spiritual Comparisons
There's a reason we're told to "fix our eyes on Jesus" (Hebrews 12.2). He's our standard. He is the "perfecter of our faith," our leader to guide us to the heights and depths of true and good living. 
We're exhorted to "set your minds on things above, not on earthly things. For you died, and your life is now hidden with Christ in God." (Colossians 3.2-3). The standard is high and beyond us. Yet, we are called to learn to live there with Christ in God. 
We're challenged by God to "be holy as I am holy." God-likeness is our standard. 
The scriptures are full of exhortations that raise the bar to heights and depths impossible for us to reach. That's the point. We're never to settle for less but to always be reaching for more. The Apostle's commitment is ours also: 
Not that I have already attained, or am already perfected; but I press on, that I may lay hold of that for which Christ Jesus has also laid hold of me. Brethren, I do not count myself to have apprehended; but one thing I do, forgetting those things which are behind and reaching forward to those things which are ahead, I press toward the goal for the upward call of God in Christ Jesus. (Philippians 3.14)
No lesser comparisons; no get-me-off-the-hook excuses. 
We are to strive for the spiritual heights and depths with everything we are and in everything we do. That's the Christian life. 
Our Real Need
We cannot live life in Jesus Christ alone. Our need is to discover people worth emulating who will be our traveling companions and training coaches. These are people who live a true vision of what is possible; people like Jesus, the apostles, and the saints. We need to start comparing ourselves to people who are where our most noble self wants to be. These people inspire and challenge us by their lives and often by their deaths. We can learn from them how to relate to God and live for Him. 
The incarnate God, Jesus Christ, knowing this, gives us the opportunity to come to Him (Matthew 11.28) and to follow him (Luke 9.23).   
The Apostle Paul makes a bold statement yet true invitation to "be imitators of me, as I am of Christ" (1 Corinthians 11.1).  
The saints of scripture and history are a company of holy ones who, still living, pray for us. Hebrews 11 lists many who are worth emulating. Many more, since, have lived and died. 
Throughout the history of the Church, certain men and women have stood out in their devotion to God – sometimes through the holiness of their lives; sometimes through their work in proclaiming the Faith; often by the supreme sacrifice of martyrdom. This doesn't  necessarily mean that everything they did was good, or even that they were all "nice" people…However, all stand as examples and guides to the faithful as having heroically proclaimed the Faith, even if only by a single act. (Christopher Moorey, Traveling Companions: Walking With the Saints of the Church, pp. 17-18)
Saints are often misunderstood by the majority of Christians today. "We are all saints. The Bible says so," proclaim some. Of course, being called a saint and actually being and acting like a saint are two different things. Ideally, we don't take our eyes off Jesus to focus on these humans. Instead, we recognize Christ in these humans who inspire us to follow Christ in deeper ways. For the most part, they have lived in Christ as we desire to live. 
This is a new concept to most evangelicals. Devoid of real, godly examples, evangelicals are left to compare themselves to unbefitting individuals. Additionally, they often don't trust, let alone obey, their Christian leaders since these leaders are not examples of a humble commitment to becoming like Christ. If our leaders are not devoted to training in godliness, how can they help us train? 
Or, devoid of real, godly examples, many Christians clamor after the hottest Christian "celebrity" – athlete, politician, social activist, or entertainer who might quote the Bible, say thanks to Jesus publicly, write a book, or go to church on occasion. They are good people, no doubt. To me, however, their conspicuousness demonstrates the depth of degradation around them not the depth of their devotion to Christ. That modern Christians are so easily drawn to these celebrities further demonstrates the superficiality of their faith. While ignoring and dismissing substantial examples of God-likeness they're enamored by lightweights.
This points to our need to discover examples of persons authentically struggling and striving to be like Christ. If it is difficult to find contemporary "saints" perhaps our only option is to look to the past. This is also our best option since we can observe the whole of their life and death rather than small glimpses of momentary "greatness." 
Learning From a Person
Most of us will have to settle for reading about the lives of godly men and women recorded for us in books. A few of us will have a special relationship with a saint or two from the past. However, the absolute best way to learn what a humble, intimate life with God is like, is to have someone we know personally lead us.
I have plenty of books. What I really need is a person. And, in the case of becoming like God, it takes a person who can teach me how to commune with God. For, it is in being with God that one becomes like Him. 
The reality of learning from a person is highlighted by Fr. Seraphim Aldea in his booklet on prayer. He writes: 
Prayer is something one can learn only directly from someone who already has true prayer. Like a child, you learn by imitation, you learn by copying someone who prays. First, you need to find someone who has prayer. Then, you need to learn by joining in his life and imitating his outward gestures of prayer; in time, these outward empty gestures will be filled with content, and you will start praying with your own prayer. 

A teacher and obedience to that teacher are indispensable for one who wants to truly pray. St. John was followed by his disciples. The Apostles followed Christ – they left their homes and previous lives, and literally moved in with Christ, they travelled where He travelled, slept were He slept, did what He told them to do. Once they started their missionary work, the Apostles were themselves followed by their own disciples, and so on, and so forth. 

We see the same tradition in the monastic life. From its very beginning, the new brother would seek out a holy man of prayer and build a hut somewhere close to his. There definitely was no focus on talking and debating in these arrangements. The Sayings of the Desert Fathers are full of examples of a brother visiting his Abba to ask for a word once every few years. The novice took this word, which usually was extremely short and practical, returned to his cell and lived by that word for many years, until it produced its fruit. Only then would the novice travel back to his Abba for new advice. 

Compare this economy of words with our modern obsession with spiritual books and theological debates. Compare their dedication to follow one simple word for years with our impatience to try out new things every few months, and to our obsession with seeing results. 
Only God-like people produce God-like people.
The rest of us will need to struggle for an authentic contemporary model in our quest for godliness. The struggle will help us become more godly by intensifying our hunger to know Jesus Christ and by directing us to stop comparing ourselves to people who can't actually help us know God intimately. 
How to Begin
Read a Gospel passage everyday attentive to Jesus and his teachings.

Meet Jesus in silence and solitude everyday for the purpose of relationship and nothing more. 

Commune with Jesus throughout the day by repeating the Jesus Prayer – "Lord Jesus Christ, Son of God, have mercy on me, a sinner." 

Say the Lord's Prayer at set hours during the day – 6am, 9am, 12 noon, 3pm, 6pm, 9pm. 

Learn about the lives of the Saints. This may be intimidating to you since the exploration will take you into perhaps the unfamiliar territory of historic Christianity. You may not be acquainted with the Church before the reformation. Yet, there is much here filled with inspiring, godly men and women (still living!) who will benefit your life. Google "Christian Saints" and see what you find. (You don't have to believe everything you read.) A good book, Traveling Companions, written by a layman Christopher Moorey, is an accessible place to start. 

Meet with a monk or nun at a monastery. Again, this may be a huge stretch for you. I've only done this a few times yet it was always enlightening. To be honest, I don't know where else to direct you to find someone who actually lives in communion with God. There is no harm in checking it out if you go with an open heart to know God better. Some evangelicals I know have found this life-changing. Perhaps you will too. 
Don't compare yourself with someone who does not inspire you. Place before you models of holiness that challenge you to greater depths of relationship with God. Follow them. Learn from them. Seek to be like them. 
Dr. K