You are Nothing…Yet You have Everything. A Paradox.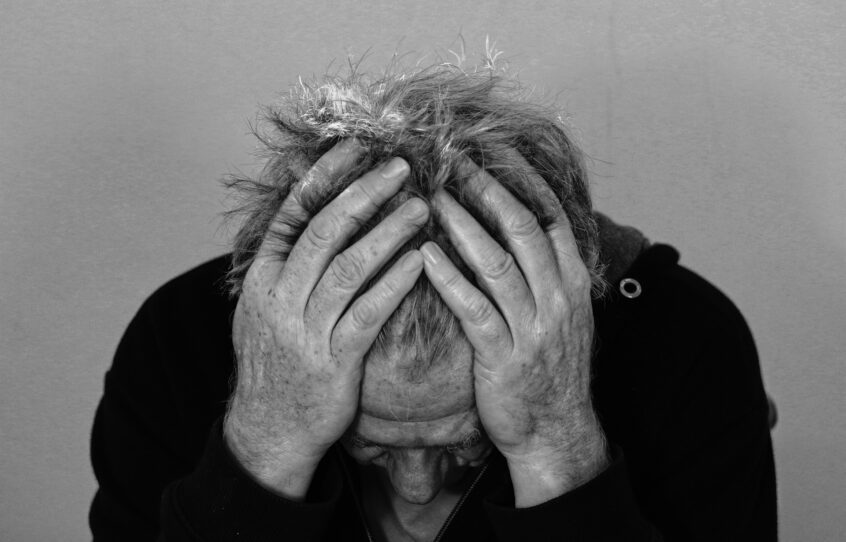 I will not boast, except of my weaknesses…My grace is sufficient for you, for my power is made perfect in weakness. Most gladly therefore will I boast in my weaknesses, so that the power of Christ may rest upon me. For the sake of Christ, then, I am content with weaknesses, insults, hardships, persecutions, and calamities. For when I am weak, then I am strong. I have been a fool! You forced me to it, for I ought to have been commended by you. For I was not at all inferior to these super-apostles, even though I am nothing. 
2 Corinthians 12.5,9-11
The Great Apostle – having experienced paradise and knowing perfect communion with the Triune God, turning the world upside-down with the gospel and transforming the religious landscape for all time – glories not in his accomplishments or knowledge of God, but in his weaknesses. He knows that the greater the depth of humility, the greater the experience of God's goodness and grace. Becoming weaker is the path to becoming stronger. Being nothing opens the door for God's "something."
"When I am weak, I am strong," writes the Apostle.  He reminds the Corinthians, "I am equal to the super-apostles though I am a nobody."  (The NASB Bible translates "I am nothing" as "I am a nobody.") He proclaims and boasts that he's a nobody while experiencing God's immeasurable grace. The two go hand-in-hand.
Contrast this with yourself. You want to boast of God's grace in your life while shying away from becoming weak. You want to be strong in all aspects of the faith. In your mind, being weak is a curse.
Yet, St. Paul has a beautiful way of capturing both realities – 1) his place in God's work and ministry and 2) his understanding of his own self. In this mindset, he knows how absolutely dependent he is on the mercy, grace, and goodness of God in everything.
You, however, live most of your days claiming dependency on God but actually functioning in your own power, relying on your own abilities, experience, and understanding of the way things are.
Can you ever come to the place where you see reality as the Great Apostle does? Patterned after St. Paul's thoughts, here are some realities for you…
You are united to Christ even though you are nobody.
You are a disciple of Christ even though you are nobody.
You are a child of the King even though you are nobody.
Your life is hidden with Christ in God even though you are nobody.
You have been baptized and raised with Christ even though you are nobody.
Now, let's flip this around for another perspective: You are nothing and that's why you are living in – yet struggling – within these marvelous realities. Since you are a nobody, the Holy Trinity by the work of grace is making you someone you cannot make yourself, no matter how hard you try. Come to Christ as a nobody and see what He does.
The Father, Son, and Spirit are not interested in making you an improved version of yourself. They want life to blossom from death…"deny yourself, take up your cross (die), and follow Jesus."
Contrast this with how you live. You strive to be "something." You want to be significant. You desire respect. You crave recognition. You love to be noticed.
Yet, St. Paul boasts of his weaknesses – insults, hardships, persecutions, calamities. You boast about your accomplishments and victories – relationships, successes, gains, good times.
You need to take a page from St. Paul's book of the Christian life and learn to be weak. You need to learn to live as you are – a nobody. You are not as important as you think you are.
Let that be your motto and experience a deepening work of the Triune God's power and grace.