Losing in order to Gain Jesus Christ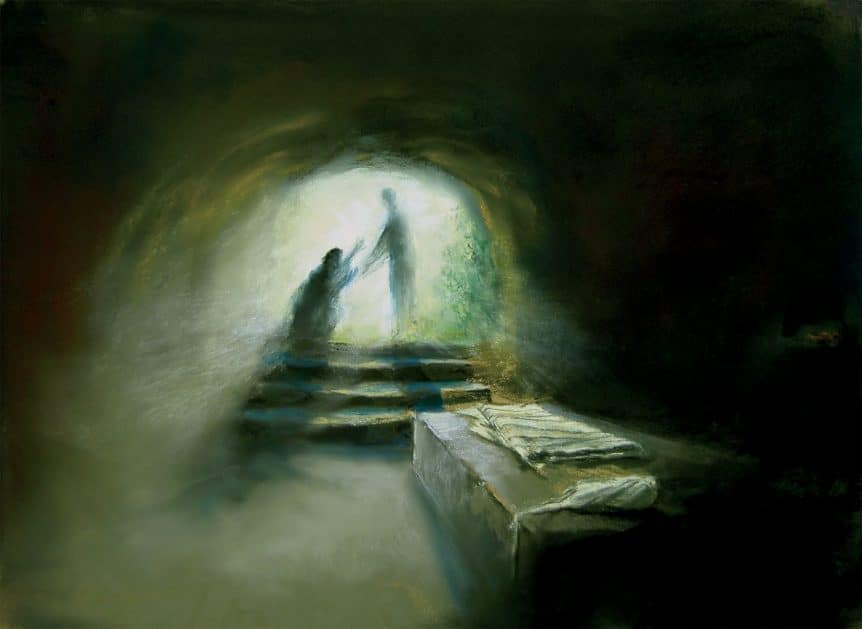 For modern Christians who tolerate such diverse understandings and expressions of Christianity, a surprising aspect of being a true Christian is to watch out for deceivers, heretics, false teachers and teachings. You've often succumbed to this kind of person in your ignorance. Yet, St. Paul warns you to "look out for dogs, look out for evildoers, look out for those who mutilate the flesh…
For we are the real circumcision,
who worship by the Spirit of God
who glory in Christ Jesus
who put no confidence in the flesh." (Philippians 3.2-3)
Well, two out of three ain't so bad, right? You think you do well with the first two indicators but you knowingly stumble over the third. Like Paul (3.4-6), you have reasons for confidence in the flesh…
dedicated to Christ as a baby
reared in a devout Christian home
attended "Bible-believing" churches from infancy through all of life
a fundamental interpreter of the Bible, holding to sound doctrine and inerrancy of scripture
blamelessly upright with no moral lapses to your name
well-trained in solid fundamental-evangelical schools who held to the" true faith"
zealously served as a ministry leader with integrity all of your adult life
committed to absolute fidelity to your wife and children
accomplished a Ph.D. in Christian Spirituality
"But, whatever gain I had, I counted as loss for the sake of Christ," St. Paul testifies. "Indeed, I count everything as loss for the surpassing worth of knowing Christ Jesus my Lord. For his sake, I have suffered the loss of all things and count them as rubbish, in order that I may gain Christ and be found in him…"
The great Apostle makes it clear that his journey to know Christ Jesus meant a departure from his old life (under the law) and absolute devotion to Jesus Christ. For Paul, it was moving away from all he did under the law of Judaism. For you, it is moving away from what you've done under the law of evangelical fundamentalism in order to know Jesus Christ. Yikes! That sounds harsh!
St. Paul's past is much different than yours. However, your journey also means a rejection of confidence in past positions and accomplishments aligned with a radical devotion to faithfully seeking the treasure hidden in Christ Jesus your Lord.  As wonderful as your past was, it is "manure" compared to the worthiness of knowing Jesus Christ.
For Paul, this means actual martyrdom. For you, it means dying daily – putting to death the works of your flesh, the works of your will, and the works of your ideas – all of which describe how you've lived your life (and ministry) for 50 years. You may try to deny it, but "putting confidence in the flesh" is what you do well.
However, as you begin to experience what it is to know Jesus Christ, all that's been done in the past begins to morph into something rancid. All that really matters now is discovering all that is yours in Christ Jesus. You have the astonishing opportunity to live the rest of your life in the pure pursuit of Jesus Christ. Cease trusting in what you've done and give all you are and have to experience union with Christ.
________________________
Humility is the constant forgetfulness of one's achievements. (St. John Climacus, 7th c.)
________________________
And as fascinating as all this is, you're taught that "putting no confidence in the flesh," (i.e. counting past accomplishments as rubbish) is done in order to "gain Christ"…"that I may know him and the power of his resurrection, and may share his sufferings, becoming like him in his death, that by any means possible I may attain the resurrection of the dead." (3.8-11)
There is more to "gaining Christ" than "accepting him as your Savior." As St. Paul asserts, to gain Christ – to know him fully – involves an unceasing striving to enter into Christ's life, sufferings, and death. "That by any means" you "may attain the resurrection of the dead." That sounds like you have much work to do, efforts that involve denying your ego while dying to your will and desires. Yes, and any means possible to reach the "resurrection of the dead" indicates whatever it takes on your part.
Take risky steps. Move forward in humility, learning what it is to suffer and die. Enter into the life of the Church and learn to pray, fast, sacrifice, submit, confess, obey, think, trust, and taste that the Lord is good.
"Narrow is the way and few there are who find it," Jesus teaches. Be among the few who are OK with the simple confinement and restrictive precariousness that comes with gaining Christ. To experience resurrection and life you must enter the portal of suffering (losing all) and death (separation from past ideas and experiences). Your sole desire is to know (experience) Jesus Christ as fully as possible and His grace that makes it possible. Be absolutely dedicated to that quest from this day forward into eternity.