Learning About (Spiritual) Blindness From a Blind Man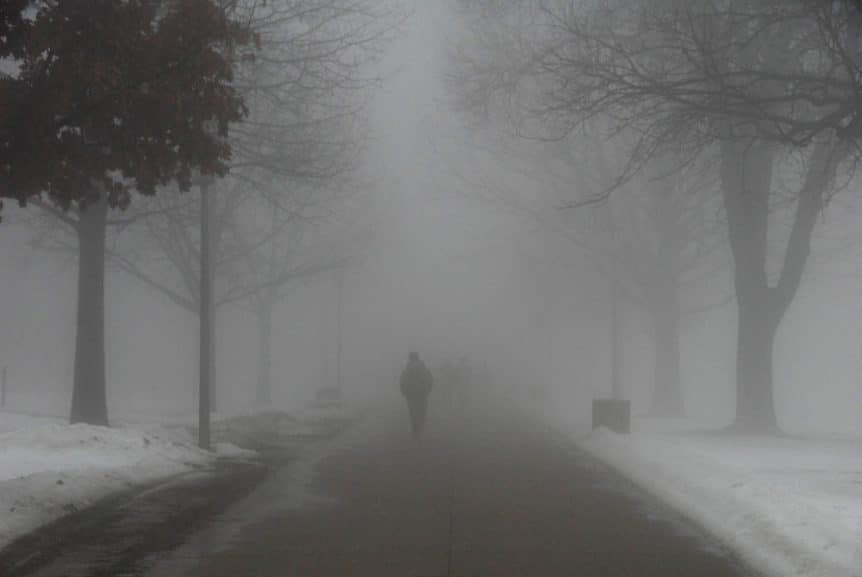 "Was blind, but now I see," writes John Newton (1725-1805) in the most-popular hymn, Amazing Grace.
As Jesus walked near Jericho, a blind man yelled out, "Jesus, Son of David, have mercy on me!" People around him tried to get him to shut up. He cried out even louder, "Son of David, have mercy on me!"
Jesus stopped. He wanted to talk with the poor blind man. "What do you want me to do for you?" He asked. Huh? Isn't it obvious? Why would Jesus even need to ask? Could the man have said anything and Jesus would have granted his request? Wealth. Power. Success. But no…sight. Apparently none of that mattered unless he could see.
Groping around in darkness, poor, begging, and an outcast, he had nowhere to turn but to cry out to Jesus for mercy. In despair and desperation, the poor man asked. In graciousness and love, Jesus answered. That's God's mercy.
Two Issues
First, Jesus said that the man's faith made him well. Please take note that Jesus did not say it was faith alone. The blind man didn't just sit along the road "exercising faith." He yelled out for mercy, he disregarded resistance, he came when asked, and he answered Jesus' question. Yet, he did all of this in faith as Jesus said.
Second, does instant physical healing mean instant spiritual healing? John Newton implies that to be true: "I once was (spiritually) blind, but now I (spiritually) see." We mistakingly think that his physical blindness is a metaphor for his spiritual blindness. It doesn't seem to be so. He knew about Jesus enough to yell for mercy and ask for sight. But it would take the rest of his life in following Jesus to truly know Jesus.
He received physical healing instantly but his spiritual healing had just begun and would take a while.
Do you think that because you trust Jesus you now can see clearly in a spiritual sense? Reality teaches otherwise. There is much more to knowing Jesus than having a conversion experience. You do a disservice to Jesus and the scriptures if you think you now can see all things clearly simply because you believe in Jesus.
In many ways, we're still spiritually blurry, foggy, and dazed, in need of God's mercy as we follow Jesus. The poor man sees Jesus physically. But it will take a lifetime for him to see Jesus more fully as he truly is.
Saturday night, Rhonda and I enjoyed watching Rogers and Hammerstein's Cinderella at the Tivoli, our local Chattanooga theater. In this version there were lines spoken every time Ella met Prince Christopher. He'd say, "You look familiar. Have we ever met before?" She'd answer, "We have met before, but we're seeing each other for the first time."
That's it! We've seen Jesus and follow Him. Yet, every time we see Him it's as if we see Him for the first time because we're still spiritually "challenged."
You're more blurry-eyed than you know. Daily, cry out to God for His mercy.
Here's a prayer that helps: "Lord Jesus Christ, Son of God, have mercy on me, a sinner."