You Desperately Need This Virtue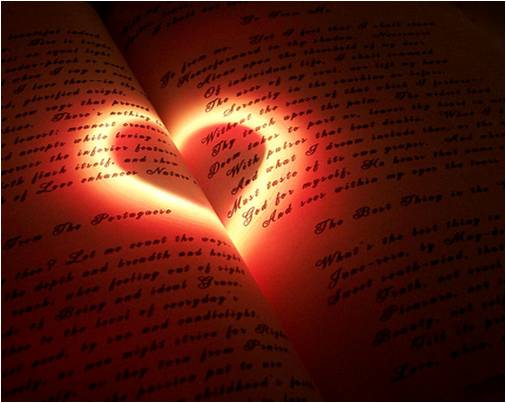 The number may be inaccurate, but probably 90% of the time when you mess up with others, it's because you haven't loved them as Jesus does.  True, you love as you are able yet you recognize how weak are your attempts. It really bothers you. Having been a Christian for almost all your life, you imagine you'd have developed a depth of love reflective of Christ's love. Yet, here you are struggling to simply do the one thing you're supposed to be able to do.
A love characterized by compassionate self-sacrifice, thoughtful acceptance, non-judgmental attitude, genuine forgiveness, and kindly tenderheartedness is humanly impossible to conjure. No matter how loving you think you're being, measured against God's love, yours always falls short. That doesn't mean you stop trying to love. It means you express love as you are able humbly recognizing that you have much to learn about this central component of being human, i.e. of being like Christ.
Knowing that you need help to love as God does, the fact that St. Paul prays for you (and all others) encourages your heart. His prayer for love, recorded in Philippians, teaches you much about love and prayer.
For God is my witness how I yearn for you all with the affection of Christ Jesus.
And it is my prayer that your love may abound more and more, with knowledge and all discernment,
so that you may approve what is excellent, and so be pure and blameless for the day of Christ,
filled with the fruit of righteousness that comes through Jesus Christ, to the glory and praise of God. (Philippians 1.8-11)
Paul writes out of his own experience of love or as he describes it: "the affection of Christ Jesus." He lives in such union with Christ that Christ's love is his love. How awesome is that! Inspiring!
He also gives you deeper insight into love in this prayer.
Listen to St. Paul as he prays:
"that your love may abound more and more" – As loving as you think your love is, you've got lots of room for improvement. Love is to "overflow" in every facet of your life. "Oh God, take what little love I have and grow it into a love like yours."
"with knowledge and all discernment" – Real love is infused with 1) genuine "recognition" – a humble self-awareness along with a genuine consciousness of others AND 2) "insight/perception" – an inner sensibility towards everything and everyone in your life. This kind of love is wise and discriminating, unattached to unfounded prejudices, unhealed wounds, or distorted ideas. This is not the love you're used to. Your love is tainted by pride, selfishness, unforgiveness, and the like. Thankfully, this holy friend prays for you.
"so that you may approve what is excellent" – This kind of love results in proving what is excellent. What a surprising outcome! You'd expect: "so that…you'll effectively spread the gospel or powerfully change the world or genuinely care for others or authentically prove you're a Christian." Instead, St. Paul writes that this love primarily changes you. In this love, you become a person who knows what to approve. Furthermore, this change involves a growing relationship with excellence, that is, what is worthwhile and vital to all of life (expanded in 4.8). Because you often settle for what is less than worthwhile, thank God that this servant of Christ prays that this kind of love will grow in you.
"and so be pure and blameless for the day of Christ" – The word "so" connects "approve what is excellent" and "pure and blameless." The kind of love St. Paul prays for you shapes you into a chaste and wholesome individual. Growing in a love like this is the path to becoming a complete human being. A moralistic and/or rationalistic path does not lead to purity and wholeness; growing in love does. Being transformed in true love prepares you for Judgement Day. Developing this kind of love is serious business with far-reaching consequences. You better give this more attention than you are presently doing.
"filled with the fruit of righteousness that comes through Jesus Christ" – The love that shapes you also fills you with Christ and his righteous ways. Interesting isn't it, that growing in this kind of love "fills" you with "fruit." What is the fruit of righteousness? Fruit is produced by the plant genetically conditioned for that particular fruit. Right fruit comes from the righteous plant, Jesus Christ who produces the fruit. The fruit of your self-righteousness is rotten.  True love is rooted in Jesus Christ allowing you to be filled with what is right.
Do you think there's a connection between this kind of love and: 1) the fruit of the Spirit and 2) the love described in 1 Corinthians 13? Some interpret the fruit of the Spirit as one fruit – love – and all the other virtues flow from it. The description of love as: patient, kind, not envious or boastful, not arrogant or rude, not insistent on its own way, not irritable or resentful, not rejoicing at wrongdoing but in truth; believing, hoping, and enduring all things, seems to point to all that is right.
Takeaways for you
Genuine love comes in dynamic union with Jesus Christ.
Genuine love transforms you. It's not primarily a feeling of some sort but a radical change in who you are. Sure, love is an action; but an action that comes out of a certain kind of person – a person who is love personified…a kind of love that Jesus possesses and you receive from/in Him.
Genuine love is wise and discerning.
Genuine love leads to purity, wholeness, and right(eous) living.
Above all, reject any thought that you know love and how to love. Love as you are able while humbly receiving help to increase in it.
Love has no boundary, and both in the present and in the future age we will never cease to progress in it, as we add light to light.  — St. John Climacus